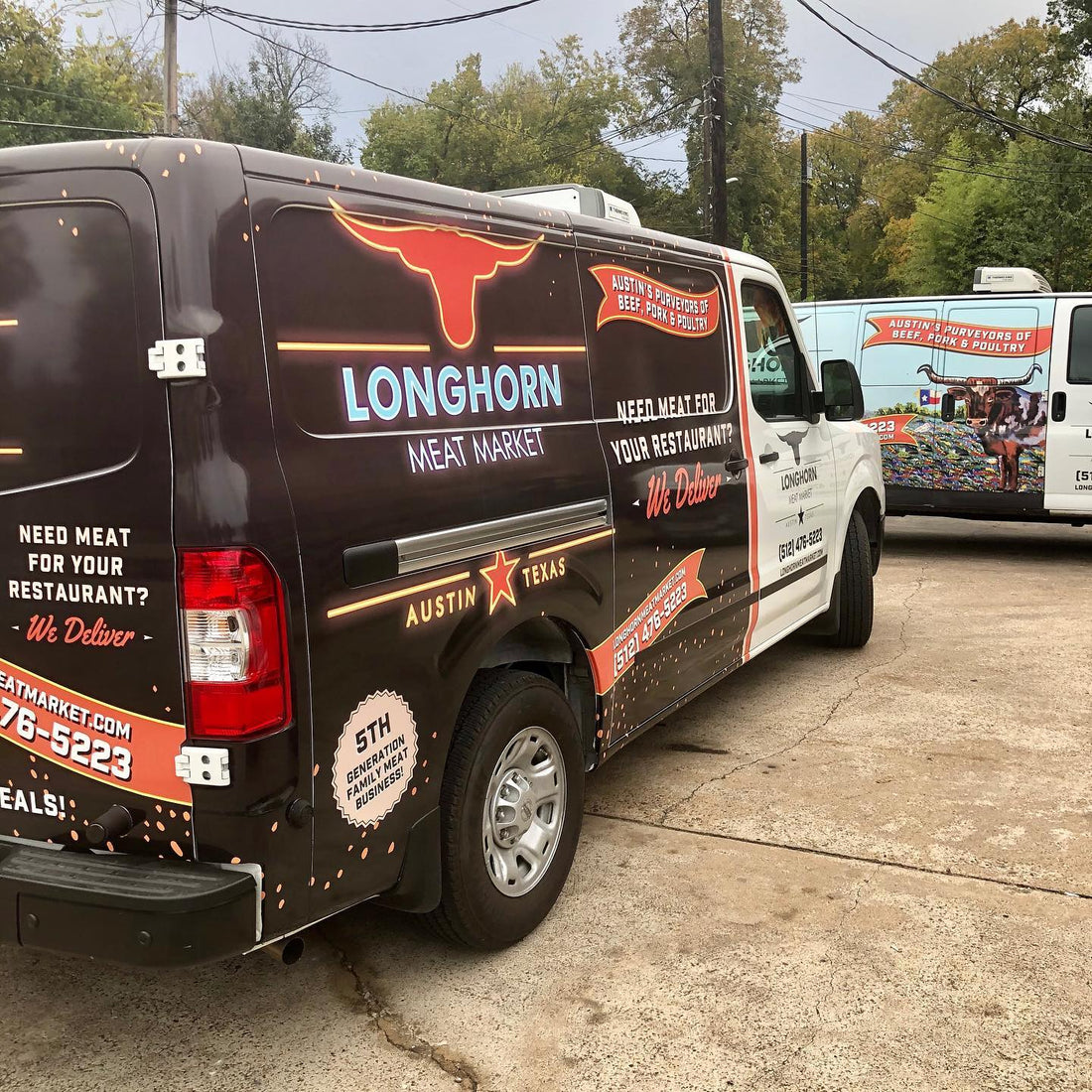 Longhorn Meat Market // Mural & Vehicle Art Contest
Longhorn Meat Market needs a new mural & delivery vehicle design! One winning design will be selected to be both the wall mural & the wrap on a new Nissan NV1500 cargo van. 
PRIZE!
One artist will receive $1,000 cash, plus required supplies & materials for painting the mural. Winning design will be adapted to become the next vehicle design as well! Additionally, winning artist will receive a $500 Longhorn Meat Market gift-card.  
*If winning artist requires graphic design assistance turning mural concept into digital assets for delivery vehicle wrap, a graphic designer will be provided.*   
 
HOW TO SUBMIT
Submit by creating ONE (1) PDF or JPEG -file with the Overall Visualization concept & Artist Statement.
Email the file to James@LonghornMeatMarket.com (Subject = Mural Competition) 
One (1)

 Overall Visualization of th

e mural concept on the wall (canvas space is 15' wide x 10' tall). 
Up to one (1) page Artist Statement. This should explain how the work relates to Longhorn Meat Market and the culture of East Austin.
Up to three (3) Supporting Images of the creative process, relevant reference images or specific angles or features of the mural.
Please include social media handles as we will be posting concept art to social media platforms as they are received. 
No complete technical drawings or precisely measured images are necessary for submissions.
The three finalists will be chosen to formulate more accurate plans for the practical implementation of their designs.
SCHEDULE OF CONTEST!
Launch of the competition is: April 29th, 2020.
Deadline of submissions is the 5th of May, 2020. (we only require concept art for 1st submission)
We will announce the 3 finalists May 7th, 2020. 
(Finalist will then have 3 days to further develop their concepts with dimensions and color)
Final prize announcement: May 10th! 
2nd & 3rd place will each receive a $250 Longhorn Meat Market gift-card! 
Notes on the contest:
Longhorn Meat Market would like contest winner to take consider company feedback before implementing mural design onto the wall. 


Design notes - think of us as your local butcher shop, your grandpa's butcher shop, a little bit hillbilly, a lot of local, and 5th generation Texas. We're butchers & Austinites. The rest is up to you!  


We will be posting concept art to social media. Please include your Instagram Usernames so we can share and tag your work! 
Vehicle your design will go on!